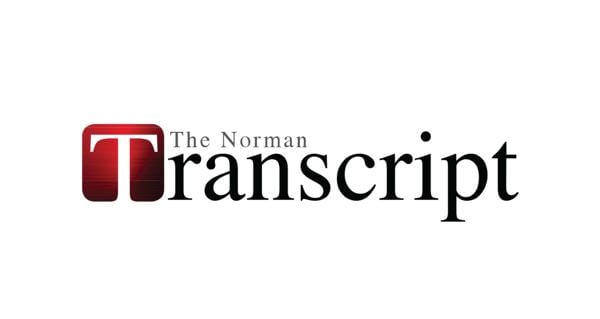 Written by Andy Rieger
for copyThird floor seating in the central branch of the Norman Public Library provides a bird's-eye view of downtown Norman. The old town center churches, university campus and stadium are all recognizable. Even a jumbo-sized scoreboard is in plain sight on game days.
If you know where to look, you can see past public library websites. those on Grey's, those on Peters and even the site of what was considered the first Norman bookstore on Main Street.
The Women's Coterie opened a small subscription bookstore above a downtown grocery store in 1895, a few years after our town settled. For $1 a year, library members can borrow from the collection's 250 books. Non-members can borrow a book for five cents a week.
• • •
This collection grew to about 600 books and was moved to a building on North Peters Avenue, and then to a small house on Main Street.
In 1928, Norman voters approved a $25,000 bond issue, and Barbour and Short Construction Co. built it. A wonderful new bookshop on the corner of Symmes and Peters that served from 1929 to 1966 when the Gray Street location opened. The city's Fourth of July celebration money was used to buy new books just as the Great Depression hit the nation.
Norman has a strong history of supporting its public libraries. The downtown branch and the East Side branch were early projects funded by the Norman Forward campaign. So it's no surprise that the Norman-based, pioneering library system was awarded the Oklahoma Library Association's first Library of the Year award.
• • •
My former neighbor Bill Lowery was the first director of the Pioneer Multi-County System. It was formed in 1958. Lowry, who lived near the bookstore on Miller Street, wore a bow tie and rode his English racer-style bicycle around town. It was what we thought all male librarians would look like.
It was most famous in Peters Library, the first bookstore I visited as a child. The children's area downstairs has the coolest water fountain in town. In addition, it was one of the few public spaces that was air conditioned.
It doesn't matter that we started going there on our bikes before we learned to read. The children's librarian was the most accommodating as long as we kept our shirts, shoes and silence on.
• • •
What will happen to the nearly 95-year-old building on South Peters Avenue when the Norman Center for Seniors on Findlay Street opens next year? Several non-profit organizations are looking into the building in hopes of giving it a new life. The building has been somewhat altered and chipped over the years but it is worth preserving.
Hopefully it doesn't end up in some farmer's trench in western Oklahoma, buried alongside many Norman landmarks and campus buildings deemed unworthy of protection.